Make-up has always entailed some unpleasant surprises. Clogged skin pores or product pilling – these are just some of the things that undoubtedly worsen the skin. Can you use make-up not weighing the skin down? See the remedies that will let you easily camouflage blemishes, not causing damage to the skin.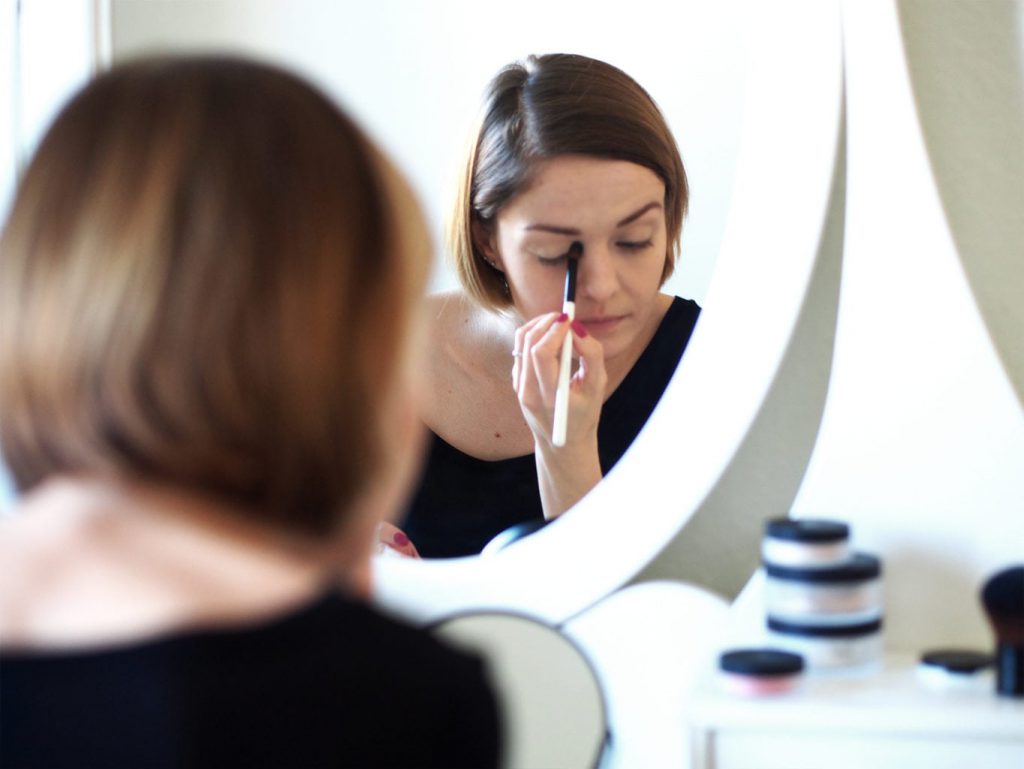 Mineral make-up and its positive effect on the skin
Mineral make-up makes a great alternative to "ordinary" make-up. Why? Mineral products are lightweight, non-overburdening formulas. They make an ideal pick for the hot summer days when the skin doesn't need layers of camouflage foundation. It's good to consider getting mineral make-up products since they both make us look way better and have a conditioning effect on the skin. What are other benefits of using mineral make-up?
Environmentally-friendly – manufacturers of such products make sure they come in a recyclable packaging. Also, mineral products are free from chemicals that have a negative effect on the environment.
Natural ingredients

– simple composition is an unquestioned asset of mineral products. They are usually made up of a few natural skin-enhancing substances including mostly vegetable oils, plant extracts, proteins and clays.

Antibacterial effect

– if you struggle with acne-prone skin, you should definitely turn to mineral make-up. By hiding pimples under the layers of heavy foundation you are highly likely to end up with clogged pores, which sparks the appearance of new blemishes. Mineral ingredients neutralize the secretion of oil and aid the healing process.

A natural finish touch

– traditional foundations often give the hated cake-face effect. You can get rid of this unwanted look by using mineral products which blend with the skin tone giving a natural effect.
The best picks: recognized brands you might consider while shopping
Nowadays, the cosmetic market is abounding in different types of mineral products including foundations and powders as well as eyeshadows, mascaras and lipsticks. There are a few brands that enjoy great popularity among consumers e.g. Annabelle Minerals or Caré Blanc. What products can you choose to enjoy the natural-looking make-up?
Caré Blanc Mineral Eyeshadow
mineral foundations from Annabelle Minerals and Clinique
Youngblood Mineral Lengthening Mascara
Benecos Flamingo Lip Gloss