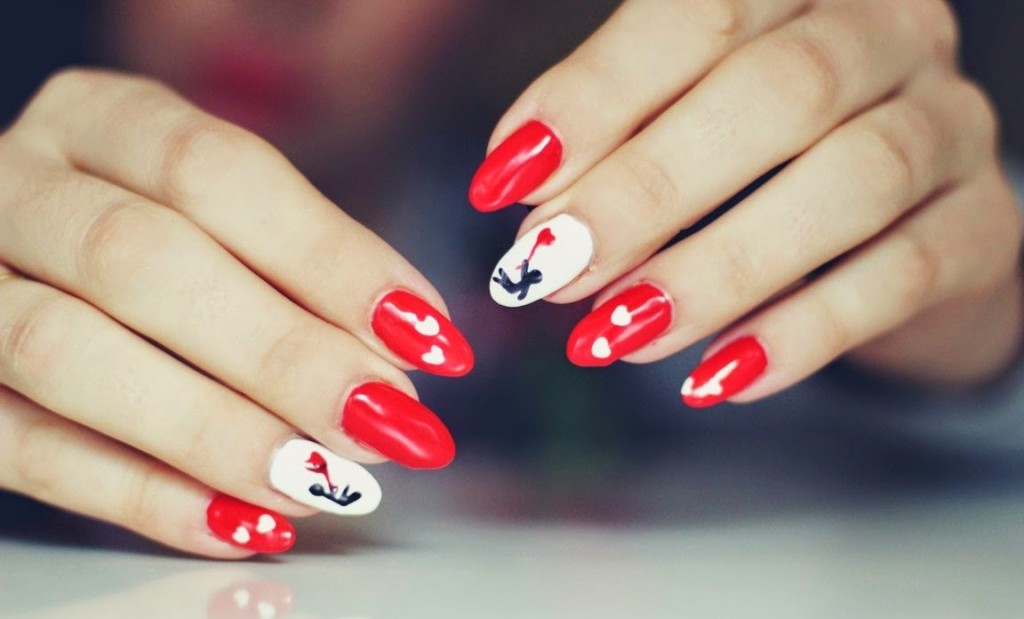 Do these two questions sound familiar to you: 'How should I decorate my fingernails this time?' and 'What should I do with this broken eye shadow?'? Keep reading the article to bid these two concerns farewell.
There are as many patterns that our fingernails can be decorated with as many manicure artists and nail varnishes. However, you can be original and paint your nails the way no one has ever done before. For example, make use of broken eye shadows. Crumble them precisely. Actually, you can apply the shades two ways. The first way: put the crumbled eye shadows into the nail polish bottle and stir. Then, coat your nails with the mixture. The second way: coat your fingernails with a nail polish that matches the crumbled eye shadows in terms of colour (you can also try to create a contrast). Now, take a sponge or a brush and put on the eye shadows on semi-dried coat of the nail polish. Try to mix a few different colours of eye shadows.
Indeed, fingernails can be decorated in many ways. But have you heard about putting fingernails into water with a nail polish floating on it? Start with coating your nails with a base coat and let it dry. Next, take a bowl with water and drop a small amount of the nail polish into it. Then, take other shade of the cosmetic and drop it onto the first nail polish. In this way you are going to create a few layers. Then, take a wooden stick (for example a wooden cuticle pusher) and stretch the colours on the water surface – try to create a star shape. Now, put you finger in such a way to make all the nail polishes coat your nails. You can use the wooden cuticle pusher to help yourself with that procedure. After that, reach for a nail polish remover and get rid of the residues of the colour cosmetic from your fingernail skin area. If you have accessories for fingernails decoration (for spot or stripes application) do not hesitate to use them. Let your imagination run wild. The last step, cover your patterns with a top coat.