What should be done in order to make our hands smooth and moisturised again? Give a try to Hand Scrub & Mask-Serum by Eveline Cosmetics.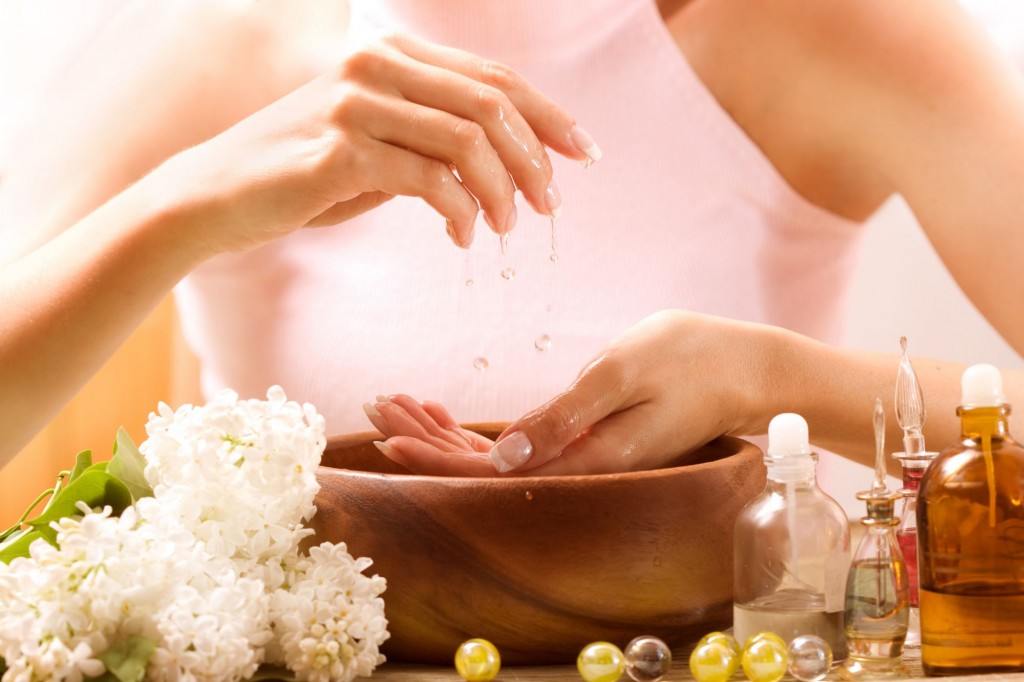 Hands, alike other body parts including face, need both exfoliation and moisturization. During autumn and winter, when wind is blowing as low temperatures are common, hand skin becomes dry, rough, sensitive as it is typical for serious irritations to develop. It is worth realizing that not only gloves are able to shield us against adverse weather conditions. You can also make use of special cosmetics designed especially for professional hand care. One of such cosmetics is the above-mentioned Hand Scrub & Mask-Serum by Eveline Cosmetics.
The product is sold as one sachet divided into two equal parts. One part stores hand scrub while the other contains hand serum-mask. Certainly, the hand scrub is responsible for smoothing hand's surface. Thanks to micro grains, all dead epidermis cells are easily removed. At the same time, the procedure of exfoliation stimulates skin cells to accelerate collagen production and to activate general skin renewal processes. As a consequence, skin becomes moisturised and elastic. All the substances included into the composition of the product protect skin against water loss. The good news is that the hand scrub is recommended for each skin type. Silk extract provides skin tautening as it counteracts skin ageing processes.
The second part stores the hand serum-mask. It has to be applied right after removing dead epidermis cells. The hand serum-mask regenerates dry and damaged skin making it soft and moisturised again. What is more, the cosmetic counteracts dehydration of skin. Another asset of the hand serum-mask by Eveline Cosmetics is that it strengthens fingernails as well. Basically, the cosmetic is designed for dry, damaged and rough hand skin. Aloe extract eases all irritations as it replenishes water in epidermis. Peach extract is responsible for regeneration, rejuvenation as it highlights discolourations. Similar features are shared by wild cherry extract. Owning to wild rose extract, capillaries become strengthened which, in turn, counteracts spider-veins. Additionally, the same ingredient relieves irritations and eliminates discolourations.
The hand scrub has gel-like consistency and is transparent. When it comes to the hand serum-mask, it has white colour and dense consistency. The set is designed for a single application. The hand care procedure should start with putting on the hand scrub by rubbing it into the skin. After a while of massaging, the residues of the cosmetic has to be rinsed. After that, when hands are clean, the hand serum-mask should be applied. When the cosmetic does not get absorbed fully after 30 minutes, it should be massaged into the hands or just removed due to a damp towel.
Hand Scrub & Mask-Serum by Eveline Cosmetics is a perfect cosmetic for autumn and winter hand care.