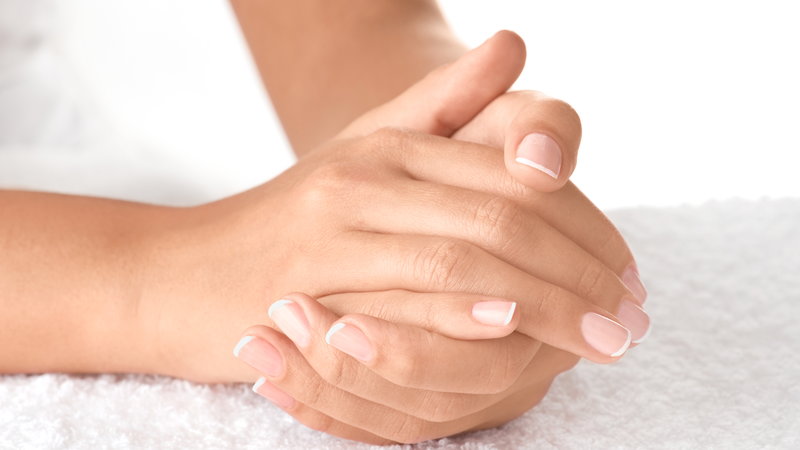 Neat hands are the basis. Moisturization is one of the key procedures that should be conducted, especially in the winter, in order to make our hands stay in a good condition. In this case, Invisible Gloves Conditioning and Protective Hand Cream by Eveline Cosmetics will do the work.
Winter is definitely challenging time for dry and sensitive hand skin. Under severe weather conditions epidermis gets dehydrated easily. When skin lacks of water it becomes prone to frostbites which, in turn, leads to follicles damage. In a consequence, hands become rough. Indeed, there are plenty of reasons why such painful ailments happen to occur. To clarify, skin that coats our hands does not contain a lot of sebaceous glands, therefore, it is difficult for it to get nourished on its own. What is more, hand skin is characterized with thin layer of protective fatty tissue. What is more, hands get damaged when exposed to various detergents using for washing-up or cleaning-up a house. Obviously, we can put on special rubber gloves, however, many people are allergic to latex and other artificial materials which such accessories are made from. Do not forget about the most obvious reason why hands condition become deteriorated – winter walks without gloves on. It is worth thinking about hand cream protection.
Invisible Gloves Conditioning and Protective Hand Cream by Eveline Cosmetics shields epidermis against cold, wind and harmful substances. It creates a delicate layer which protects, moisturises and makes skin more firm. Just in the nick of time hands become nourished and soft. Moreover, the composition of the cream might impress some people. To illustrate, goat's milk does not only nourish and smooth but also contains plenty of vitamins and mineral compounds. Hyaluronic acid nourishes skin cells. It is used widely at beauty parlour's during skin rejuvenating treatments. Collagen and elastin firm and tauten skin. Both vanilla extract and olive oil counteract dehydration and cracking of skin. The composition is enriched with vitamin complex.
The tube contains 100 ml of the cream. The package is made with great care for details and precision. The smell of the product is delicate and pleasant. It lingers on skin for long time since applied. What is more, the cosmetic is light-textured and both gets absorbed well as it is easy to distribute all over the hands. It neither leaves sticky layer on hands nor stains clothes. Invisible Gloves Conditioning and Protective Hand Cream by Eveline Cosmetics is available almost in every chemist.