Wintertime doesn't necessarily mean the end of radiant skin. When it's freezing cold and there's no sunshine, you can prime your skin for the spring. Check the must-try winter facials and amazing treatments.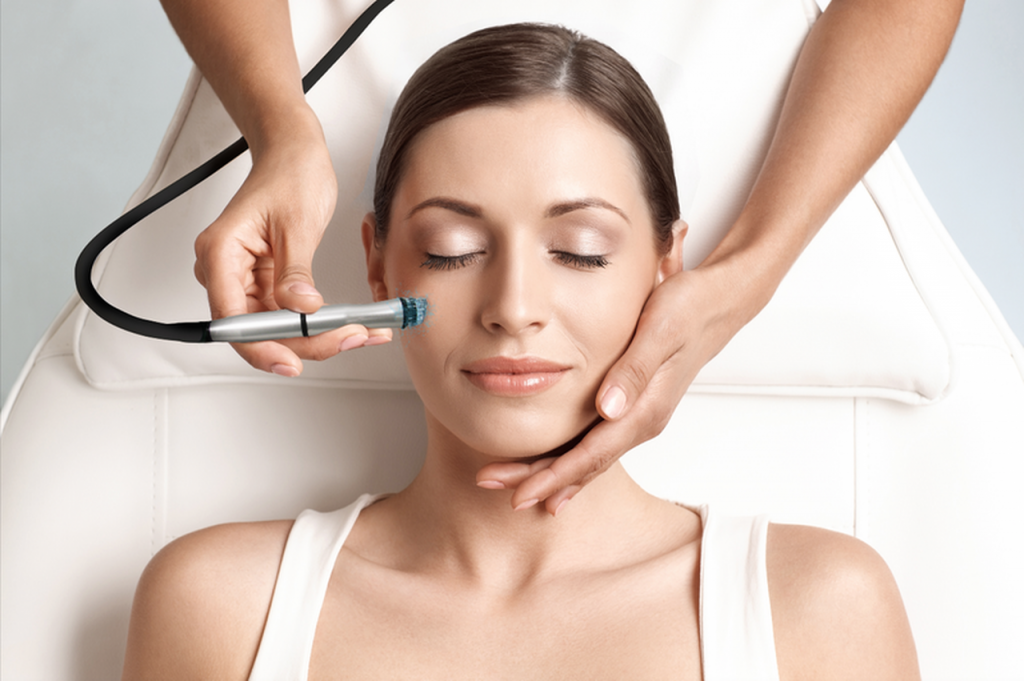 With the onset of cool days and winter months, we are no longer so keen on beauty treatments and challenges. We don't feel like enhancing the look but winter actually turns out to be an ideal time for some marvelous in-salon procedures.
Why facials and other treatments make the best pick in winter?
Winter aura facilitates in-salon treatments, not just because you can relax and prime skin for the long awaited spring. It's also because of less intense UV radiation. Why does it matter? There's little sun so exposed skin isn't threatened by the occurrence of dark spots, for example. What's more, chilly weather reduces swelling and irritations which usually appear after facials e.g. exfoliation. Taking all that into account, we conclude there is no better time for skin treatments than winter, period.
What treatments to try?
Winter is a good time to treat skin to a full range of in-salon facials and procedures. Let's focus on the ones that are the most invasive and thus might cause trouble when performed in summer.
CHEMICAL PEEL
Are you fed up with pigmentation spots, minor acne scars, fine lines or very dry skin patches? You can easily eliminate all of the blemishes by doing a chemical peel with glycolic, mandelic or salicylic acid. Applying the right product enhances the natural epidermis exfoliation and after just several days the skin looks radiant and young again. The effect of smooth skin entails unpleasant yet minor irritations which might be intensified in summer due to the sun and heat. This is what makes a chemical peel an ideal choice for the winter.
MICRODERMABRASION
Similarly to chemical peels, mechanical exfoliation might cause skin irritations so microdermabrasion is another winter-friendly facial. Hands down it's a good pick since it stimulates natural regeneration process, removes dead skin cells, smoothes out, enhances skin tone and elasticity. Interestingly, the diamond-tip microdermabrasion head clears clogged skin pores thoroughly so having it done in winter lets us do away with numerous skin problems.
MESOTHERAPY
Mesotherapy is another facial recommended for winter time – microneedle, needle as well as needle-free (e.g. using impulses). No matter the type, mesotherapy has the same goal: it is supposed to facilitate in-depth absorption of nutrients and aid in natural skin's repair process. Obviously, this kind of facial is invasive too but it is surely worth trying. What you gain is smoother and firmer skin, better hydration and reduced wrinkles. Winter is a perfect time for needle or needle-free mesotherapy.
LASER HAIR REMOVAL
Covered with thick clothes in winter, we like to let the skin rest from razors and epilators. And those cold winter days are ideal for laser hair removal. The effect of this procedure is smooth, hair-free skin for long months. In order to achieve it, a series of treatments is a must. The laser affects the hair follicles and consequently hair stops growing. Due to possible irritations and skin's hypersensitivity, laser hair removal isn't a good choice in summer.
LASER SCAR REMOVAL
Removing scars is done in a similar way. Laser is used for stimulating the skin's regeneration and enhancing natural elimination of spots. Too bad this procedure also entails irritations and temporary weakening of the skin, therefore, it is best to have it done in winter when the cool air pleasantly relaxes and soothes the skin.