We are all dreaming about having flawless complexion, aren't we? Is there a product that would deliver quick effects and take good care of our skin, that at the same time is formulated with natural substances? Yes, there is such skin care product and its name is Nanoil Aloe Vera & White Tea Face Serum. This face serum can give you even skin tone and energy boost. Improve your looks and get yourself glowing skin in the shortest time!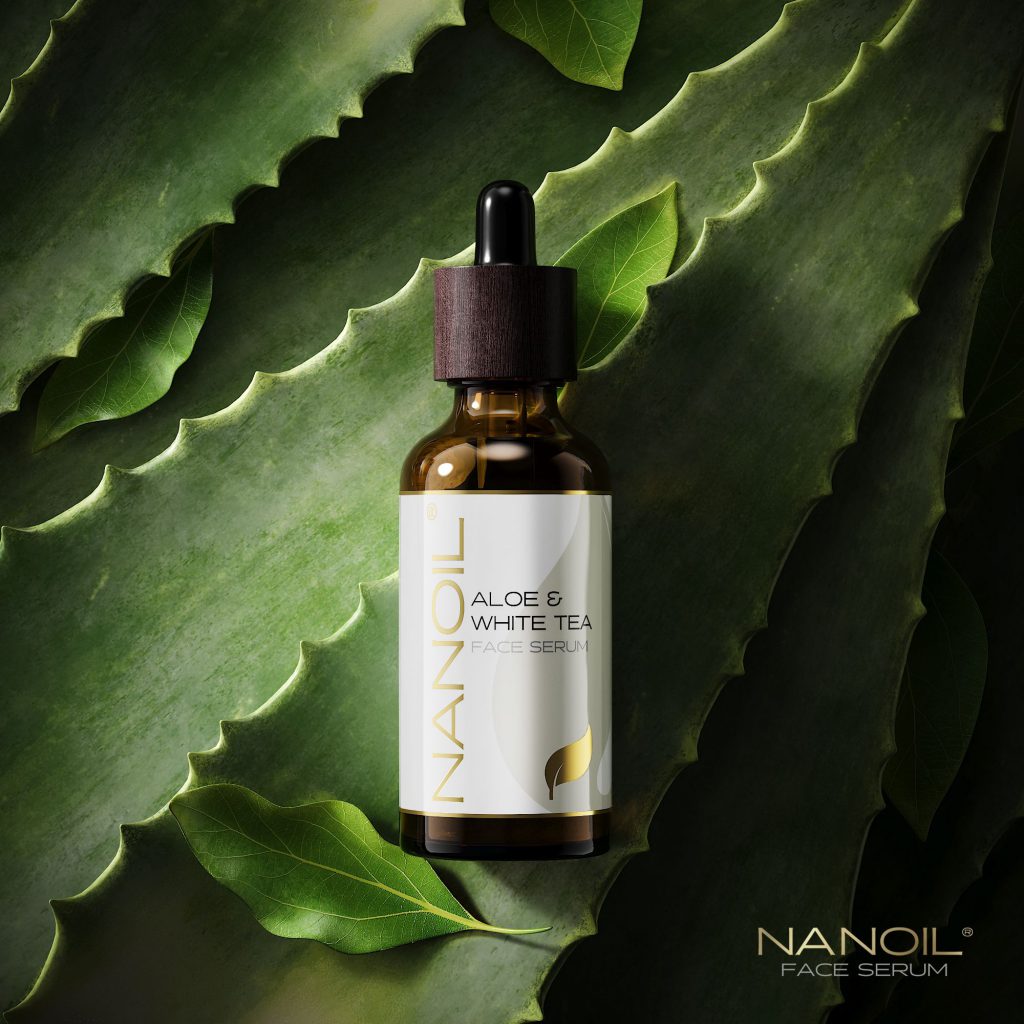 Help your skin win more freshness!
Your complexion can be perfectly nourished, fresh, freed from toxins and deeply hydrated. The good news is that you don't need any complicated formulas developed in some distant cosmetic factories. Instead, you need only the right substances and high quality ingredients that amplify the effects and speed up absorption of the cosmetic. Invigorate the tired skin of yours and reach for reviving face serum Nanoil with aloe and white tea.
5 x more beautiful skin after just a couple of uses
Regularly applied, Nanoil face serum gives you in-salon effect without you leaving home. Women confirm that once they started treating their faces with Nanoil Aloe Vera & White Tea Face Serum on a daily basis, their complexions (both the looks and condition) improved significantly. When asked about the things they are most satisfied with, the women enumerated 5 effects the serum gave them, and these are:
well-rested and fresh complexion, deep hydration
glowing, radiant and even skin
no more dull and sallow skin
filling in wrinkles
reduced skin imperfections and minimized skin pores
Nanoil aloe and white tea face serum – effects
1. Nanoil aloe and white tea face serum replenishes even the deepest layers of the skin with water, delivering it where it is mostly needed. The effect of "watered" skin is felt almost immediately. Skin appears to be more resilient and resistant to reddens and irritations.
View this post on Instagram
2. Nanoil aloe and white tea face serum builds skin resistance to smoke, urban pollution and exhaust fumes. White tea extract is known for being one of the most powerful antioxidants. It blocks toxins from penetrating skin, combats free radicals, protects against oxidative stress and rejuvenates skin.
3. Nanoil aloe and white tea face serum is the best caretaker: soothes all skin irritations, including the ones caused by overexposure to the sun. On hot days, try using this serum not only morning but also evening in order to get your skin a double portion of invigoration and relief.
4. Nanoil aloe and white tea face serum offers intense skin revival which is owed to vitamins that aloe extract brims with. Furthermore, this natural extract encourages collagen and elastin synthesis, which results in supple skin that looks fresh and young. This guarantees you resilient and good-looking skin for 24H.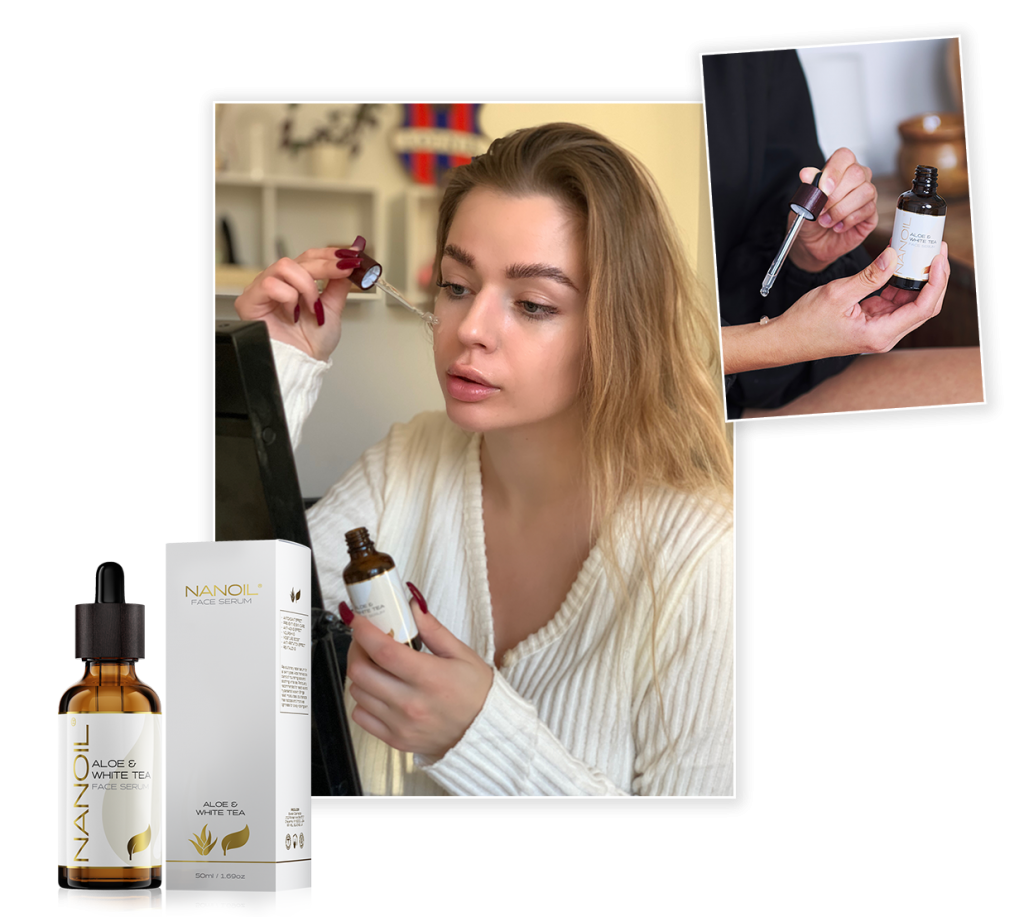 Free the huge portion of hydration and provide your skin with round-the-clock support. Fight off roughness and don't allow skin irritations to ruin your day. Take care of, beautify and let your skin quench its thirst with Nanoil face serum. Only one dollop of aloe and white tea face serum ensures skin repair and renewal. Regular application equals tremendous skin improvement.
Where can you get Nanoil Face Serum Aloe Vera & White Tea from?
This advanced face serum is available online, on the official Nanoil website- nanoil.co.uk– where you can also find a whole range of natural beauty products. You can choose among face serums and boost the effects thanks to natural oil of the unmatched quality. Gift your face skin with something new and discover the power of Nanoil face serum!