Coco Chanel pass for being the symbol of style, elegance and simplicity. She advised that makeup should be subtle and delicate. Equip yourself with Vitalumiére powder and follow the instructions left by Coco Chanel.
In the middle of August 2014 Chanel brand launched its new cosmetic – Vitalumiére Loose Powder Foundation SPF 15. The product is still fairly innovative because it combines high quality, ease of use and practical package.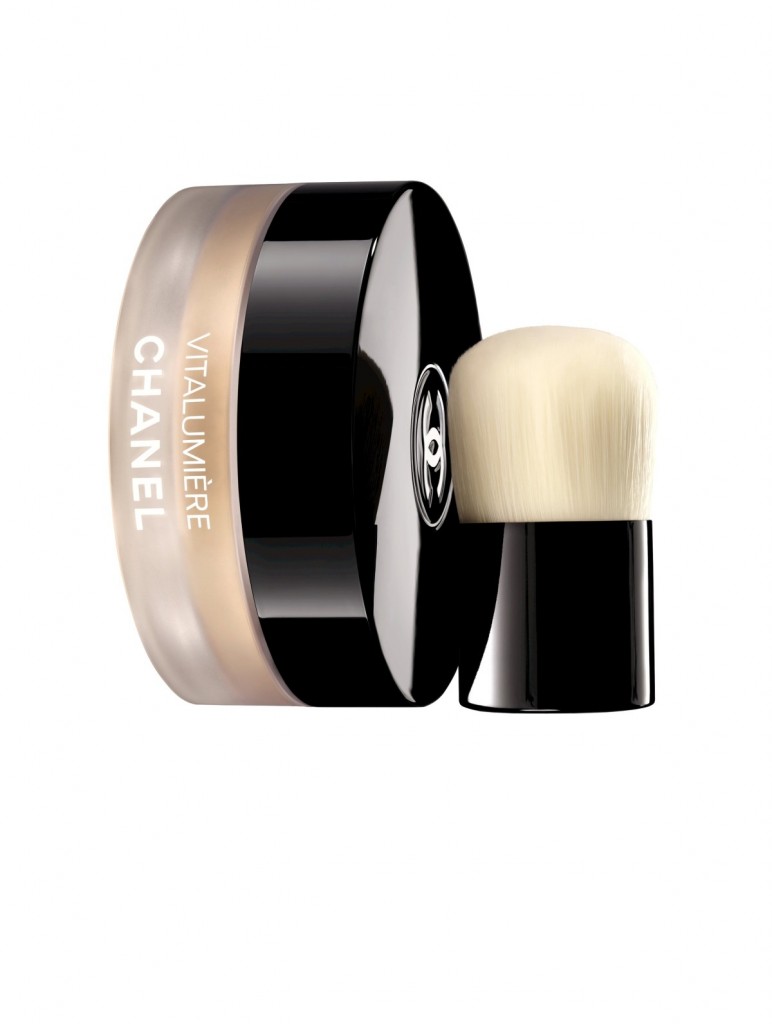 Vitalumiére Powder provides skin with natural look, melts into complexion and adjusts to the skin tone. It fills in all the fine lines which makes face smooth. What is more, it is responsible for making complexion fresh, luminous and light. The powder evens skin tone, neither dehydrates nor loads skin. The product is designed for people having combination or oily skin, the one prone to acne and discolourations. Chanel powder mattes skin and camouflages skin imperfections in an effective way. When it comes to the degree of camouflaging, it can be adjusted at one's will. Certainly, the greater amount of the powder applied hides more serious stains, acne and bruising without creating the unattractive mask-like effect. Vitalumiére Loose Powder Foundation SPF 15 holds long.
Puder Vitalumiére by Chanel is a high quality product due to its unique composition. First of all, the product provides protection form the sun – it contains sun protection filter 15. Secondly, luminous makeup finish is possible thanks to mica mineral particles. Thirdly, a derivative of rapeseed oil adds softness and comfort to skin. Texture of Vitalumiére powder is similar to other loose powders consistency. Yet, the product provides makeup finish typical for a liquid foundation.
Furthermore, Vitalumiére loose powder is available in five shades of beige. Surely, each perfect makeup lover will find the right colour matching her skin tone. The powder is closed in a round box with a black cap. Moreover, the application is eased due to sifter lid. It is also responsible for keeping the cosmetic securely into the box. Instead of a mirror, the producer attached little yet very exclusive Kabuki brush. The applicator is characterized by soft bristle. Such wide and round brush greatly facilitates application of the colour cosmetic. And how to put on the powder? It is suggested applying the product with circular movements. Start from middle parts of the face such as nose, a chin and a forehead, and move outwards focusing on cheeks, temples and a jawbone.