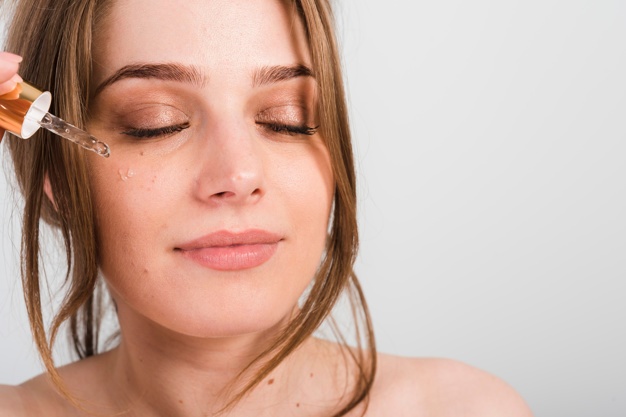 Finding care products suitable for couperose, sensitive and irritation-prone skin is almost a mission impossible. Indeed, it's a tough task but don't worry! Here's a shout out to those who are looking for a face serum suitable for demanding skin – we've prepared a compilation of the best offerings for you! In a few moments you will learn the best serums for couperose skin, proven to deliver amazing results. Here is why you should give them a go.
Face serum is a cosmetic that everyone should use. Contrary to what most people say, face serum isn't just a cream substitute, but a completely separate cosmetic with its own set of effects to deliver – it penetrates skin to reach where the cream can't reach, works stronger, is more effective in delivering results, but most of all it works faster. It's also lightweight.
Mach face serum to your skin!
Introducing a face serum to the daily regimen offers nothing but benefits. It's worth realizing though that the product you choose must respect the needs of your skin. Going for just a random product isn't the wisest idea. To clarify, if skin is dry, use a moisturizing serum enriched with hyaluronic acid. And what if your problem is broken capillaries? Then you need an advanced anti-redness face serum for couperose skin composed with the ingredients that strengthen weak capillaries. These ingredients are horse chestnut, mountain arnica as well as vitamins B3 and K, to name just a few.
Couperose and sensitive skin treatments
Taking care of couperose and sensitive skin is like finding and following a way between two extremes. Firstly, you need to resign from common treatments that many people use on a daily basis to improve the appearance of their complexion: deep cleansing, mechanical exfoliation and application of popular care products. Secondly, you must be super gentle and delicate so as not to end up with irritated skin, as well as not to cause more spider veins. Thirdly, you need to provide skin with protection against irritants such as urban pollution, free radicals and the sunlight. So what are the best treatments for couperose and sensitive skin?
A face serum may help. It works inside the skin to regenerate and improve its appearance. Interestingly, it delivers intense treatment being at the same time super lightweight. In other words, face serum's texture is non-greasy, meaning it doesn't clog pores or irritate the skin. If you want to give a face serum a try, go ahead and make use of our list below – the best face serums for couperose and sensitive skin.
THE BEST FACE SERUMS FOR COUPEROSE AND SENSITIVE SKIN
1

Nanoil Anti-Redness Face Serum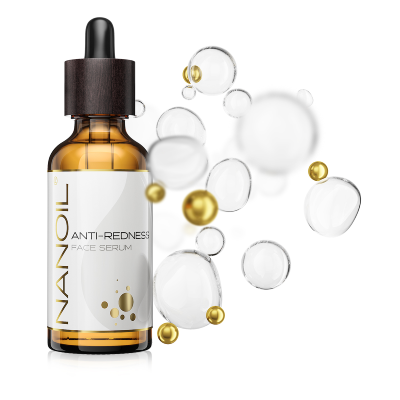 Nanoil anti-redness serum for couperose skin offers a blend of horse chestnut extract that promotes strong and elastic blood vessels with extracts taken from linden, cypress cones and Indian Punarnava. Together with vitamin B3, these naturally-derived ingredients are in charge of giving 100% nourishment, relief and regeneration at an ultra-fast pace. Nanoil serum banishes redness, handles inflammation and refines skin's texture for even-toned complexion. Additionally, Anti-Redness Face Serum is able to soothe the feeling of irritation as it also prevents premature aging. Being easy to use and bringing quick effects is what makes this face serum top-rated by its users. There is no other soothing face serum, available at this price, that offers that much.
For more information visit – nanoil.co.uk
WHAT MAKES IT DIFFERENT?
Four plant extracts in the formula
Ultra-lightweight, water-based consistency
Fair price when compared to the effects it brings out
Easy to use
Perfect for demanding skin
2

La Roche-Posay Rosaliac AR Intense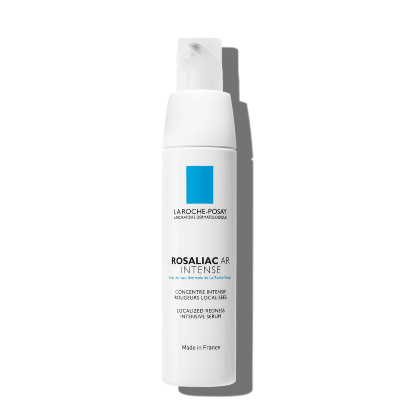 In its serum for couperose and sensitive skin Rosaliac AR Intense, La Roche-Posay uses thermal water's soothing powers (note: thermal water is used in all La Roche-Posay cosmetic products). Thanks to this, the serum deals with the problem of irritated skin, brings relief and erases redness from the face. The feeling of discomfort and tightness disappears quickly. Skin starts looking better thanks to polyphenol-rich plant extracts (and not only plant extracts) that Rosaliac AR Intense is made from. Application is pleasant due to the gel and cooling formula that doesn't leave skin greasy. All of this makes La Roche-Posay Rosaliac AR Intense a good serum for couperose and sensitive skin.
WHAT MAKES IT DIFFERENT?
Gel and cooling formula
Thermal water used as the base ingredient
Ideal for morning and evening use
Able to deal with rosacea
3

Medik8 Calmwise Serum Anti-Redness Elixir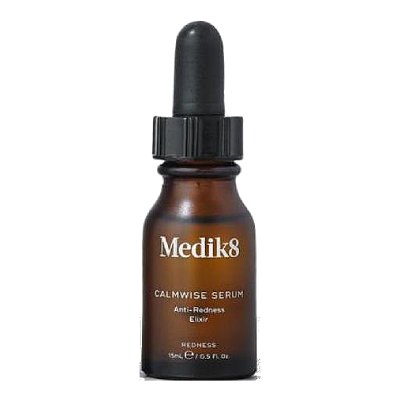 Among all top-rated serums dedicated to couperose skin, there is also a place for Medik8's product. Even though it's not the most popular anti-redness serum – probably due to its small size (only 15 ml / 0.5 fl oz) and quite high price, it delivers really impressive results. Undoubtedly, this cosmetic is worth more recognition because it contains as many as 7 soothing substances that help relax the skin and free it from redness. Apart from that, Medik8 Calmwise face serum leaves skin hydrated and promotes clear complexion. This means that the serum can be used as a regular, day-to-day care product for all skin types.
WHAT MAKES IT DIFFERENT?
Vegan-friendly and cruelty-free formula
Combination of 7 soothing substances
Gentle, lightweight formula
Suitable for many skin types
4

Dior Capture Youth Redness Soother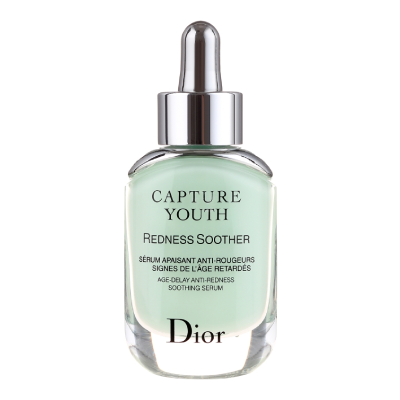 Dior is another cosmetic brand whose wide range of products also includes something for couperose skin. Luxury cosmetics enthusiasts shall be pleased with Capture Youth Redness Soother, provided that they don't mind meeting considerable expense that this product clearly is. Whether this treatment pays off depends on whether you use Capture Youth Face Serum on a daily basis. This face serum contains a few natural ingredients, including iris and cotton extracts, which it owes its soothing effect to. Additionally, Dior Capture Youth serum diminishes redness, protects the skin and maintains moisture. Even though it's able to leave a pleasant feeling of freshness on the skin, you must use the serum regularly to notice lasting effects.
WHAT MAKES IT DIFFERENT?
79% naturally-derived constituents
Pleasant, soothing formula
No parabens, no amonia, no phthalates
Suitable for sensitive skin
5

Avebio BIO Oil Serum Antired Elixir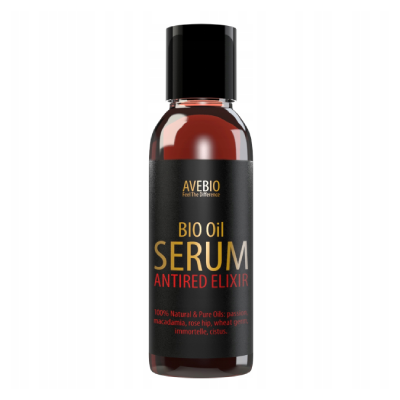 Here is an interesting offing. The BIO Oil serum for couperose skin's formula is based on 100% naturally-derived ingredients. Despite sounding impressive, when used in excess, natural ingredients may trigger irritation. This face serum is designed to fight broken capillaries and soothe sensitive skin. It minimizes facial redness and relieves irritation thanks to the plant oil blend made from passion fruit, macadamia, wheat germ, rosehip and purge. That's the only serum included in this list whose formula is thick and oily. This means that Avebio BIO Oil Serum Antired Elixir should be applied carefully and sparsely, at bedtime, to prevent clogged pores or oily feel.
WHAT MAKES IT DIFFERENT?
100% plant-based ingredients
Combination of 6 plant oils
Oily, thick formula
Nourishes and soothes the skin