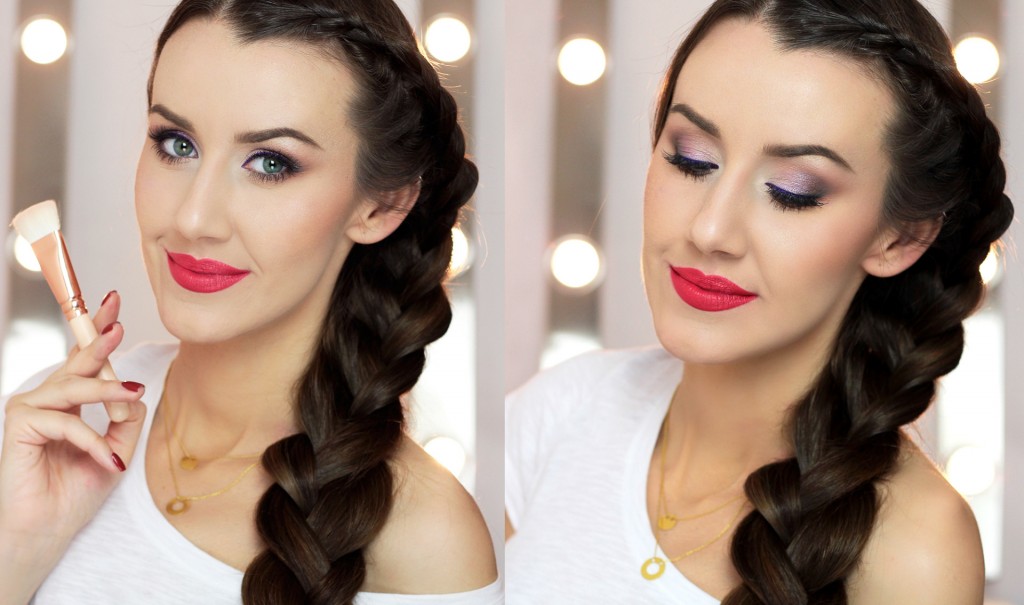 Learn how to set your hair in six fast and easy hairdos.
Six hairdos with one theme – a perfect French braid
Before you start setting your hair the way you like, remember about proper hair care. Comb the strands precisely and coat them with a smoothing cosmetic. If you want your hairdo to look smart, try to curl the hair using thick rollers or a curling iron first.
Hairdo Number One
Do the parting on your left hand side of the head. Start from doing French braid. Separate one strand in the top of your head and divide it into three equal parts; start braiding. Strand number one (the one placed as the furthest from the tip of the head) has to be moved over the middle strand. After that, take the strand number two (the one that is located just above the forehead) and move it over the strand number three (which is the middle strand right now). Next, add an another strand of hair to the strand number three. Follow the procedure in order to braid the hairdo. Mind you, do not make the braid too tight. Tie the braid with a transparent rubber. Now, loose the entire braid by pulling some strands a little bit out.
Hairdo Number Two
This hairdo is similar to the hairdo number one, yet do the braid on the other side of your head.
Hairdo Number Three
Leave the French braid on the left side of your head. Braid a classic braid (a thin one) on the other side of your head. Entwine the classic brain around head and hide its end under the already done French braid. Attach a big hair decoration to the very place.
Hairdo Number Four
Tie the end of the French braid with a rubber. In this way you obtain a kind of a pony tail on one side of your head.
Hairdo Number Five
Wrap the 'pony tail' from the hairdo number four into a bun. Remember to support the bun with hairpins and rubbers.
Hairdo Number Six
Pin the 'pony tail' right above a rubber and next to the French braid. After that, let the strands loose and use them as a cover for all the hair pins and the rubber.