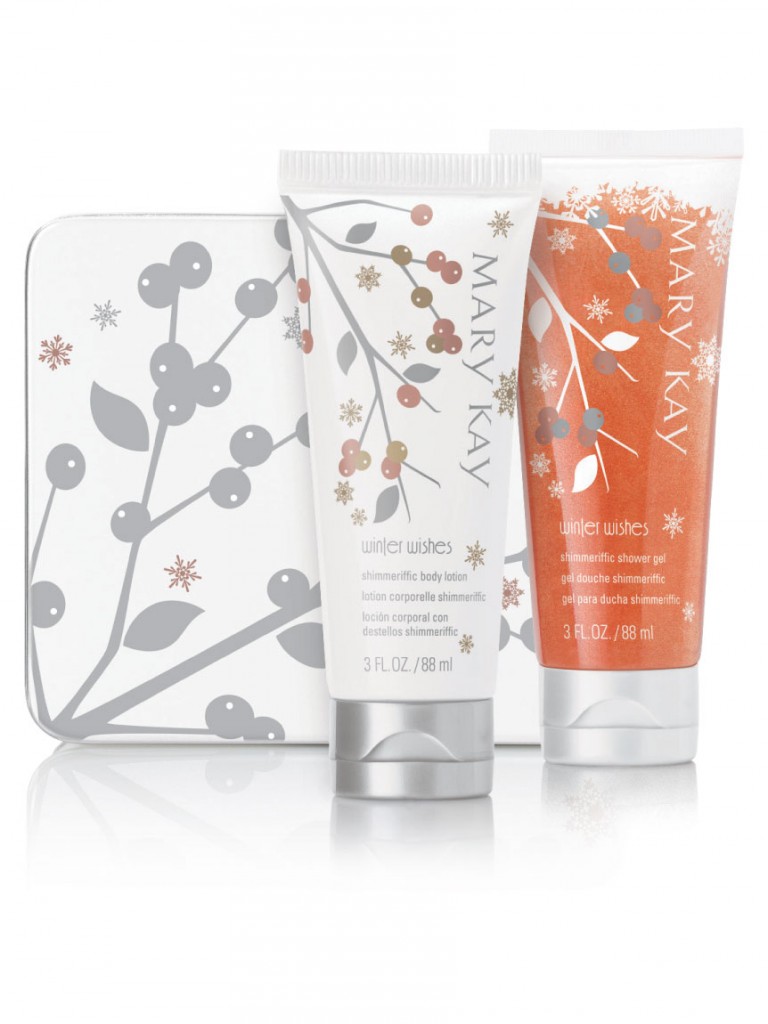 Soon our gardens will become covered with snow, temperatures will drop below 0 degrees Centigrade, freezing wind will blow as windows will become decorated with icy patterns. But have you already prepared your skin for the upcoming winter? If not, give a try to Mary Kay Gift Set  – Winter Wishes™ Shimmeriffic®.
How to take care of skin during winter?
This is obvious that during winter our skin becomes dehydrated and rough. The feeling of contraction is more intensive than it is during autumn. What is more, our skin gets affected by frostbites more frequently as more and more capillaries become broken. All this kind of discomforts are caused because protective lipid barrier of skin looses its strength. The thin and sensitive face parts (i.e. lips and eyelids) are especially prone to all the aggressive factors generated by cool weather conditions. Therefore, the very basic of winter skin care is moisturization, which stands for restoration of the natural lipid 'armour' of skin, regeneration of damaged epidermis layers and prevention of possible frostbites. Skin needs to be protected by a hat and gloves. You can also give a try to winter set by Mary Kay Winter Wishes™ Shimmeriffic®.
Winter Wishes™ Shimmeriffic® Gift Set by Mary Kay
This winter set contains two items: Body Lotion and Shower Gel. Both products are share the same fruity and flowery flavour that is accompanied by jasmine and musk notes. The Body Lotion contains small sparkling particles that make skin highlighted. The product has delicate and creamy consistency, due to which, it is easy to be distributed all over the body as it is absorbed by skin promptly. When it comes to the Shower Gel, it foams and cleanses skin very well. Both products from the Gift Set by Mary Kay have the same capacity – 88 ml. What is more, owning to the colouring and adornments, the products fit ideally into Christmas atmosphere. While talking about Christmas, suffice to put a ribbon around the white box, where Body Lotion and Shower Gel are stored, and we have the perfect present for one of our female friends.