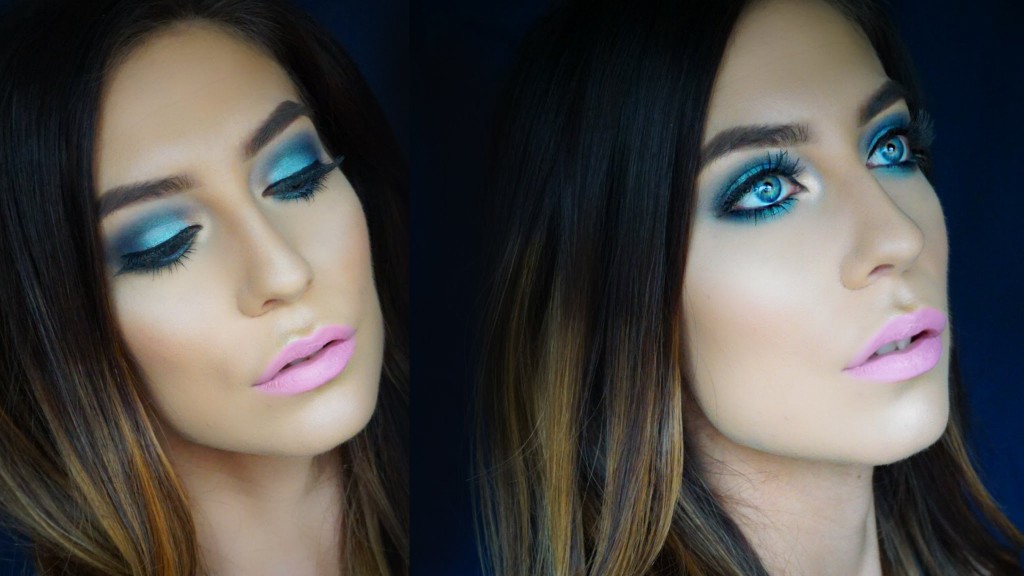 If you want to feel good on the dance floor, you need to have something more then just dancing gift. You should also look like a million dollar baby to boos your self-confidence. Read the article to find three tutorials on how to apply eye make-up that will help you become a real dancing queen.
Eye Make-Up #1: Contrasting Colours. Start with defining both shape of your eyes and colour of the eyebrows. Outline your eyes with either an eye pencil or dark eye shadows. Do the same with eyebrows. Then, apply a pale green eye shadow on upper eyelids. Now, try to create an illusion of colour depth. Cover crease and outer corner of the eye with darker shade of green. After that, gather purple and pink eye shadows to apply them right above the crease. Blend the shades precisely. Time for the lower eyelid. Cover it with a metallic blue shade and mark the inner corner of the eye with a celadon shade. Now, apply a black eyeliner along the entire length of eyelids. Finally, cover water line with a black eye pencil and coat eyelashes with a mascara – apply thick layers.
Eye Make-Up #2: Glitter Smokey Eye. At the beginning, define eyebrows in the same manner as mentioned in Eye Make-Up #1. Then, apply a black eyeshadow on upper eyelid and smudge it onto the crease. Reach for a black eye pencil and apply it on the water line. Now, smudge the black eye shadow stretching it further, creating a kind of an eye line. Next, apply a brown eye shadow slightly above the crease of the eye. Time for glitter. Put black glitter on the entire upper eyelid. Lower eyelid should be covered with blue glitter. Inner corner of the eye has to be covered with gold glitter. Once again, apply another layer of the black eye pencil to water line and mascara the eyelashes.
Eye Make-Up #3: Smart Eyeline. Define colour and shape of your eyebrows. Coat upper eyelid with an eye shadow base and a sparkling bright eye shadow. A pale brown matte eye shadow has to be put on crease of the eye. Later, make it darker using a brown eye shadow (put the same cosmetic on the outer corner of the lower eyelid). Now, draw a line along the upper eyelid root line. Trace the line with a glitter eyeliner. After that, apply glitter on the inner corner of the eye. Water line has to be covered with an eye pencil of natural shade. Obviously, coat eyelashes with a black mascara. Since this eye make-up is delicate in comparison with the two enumerated above, cover your lips with a red lipstick.