Practical solutions always work – L'Oréal Infallible Lip Duo Compact is just one of them. And this product focuses on make-up in particular.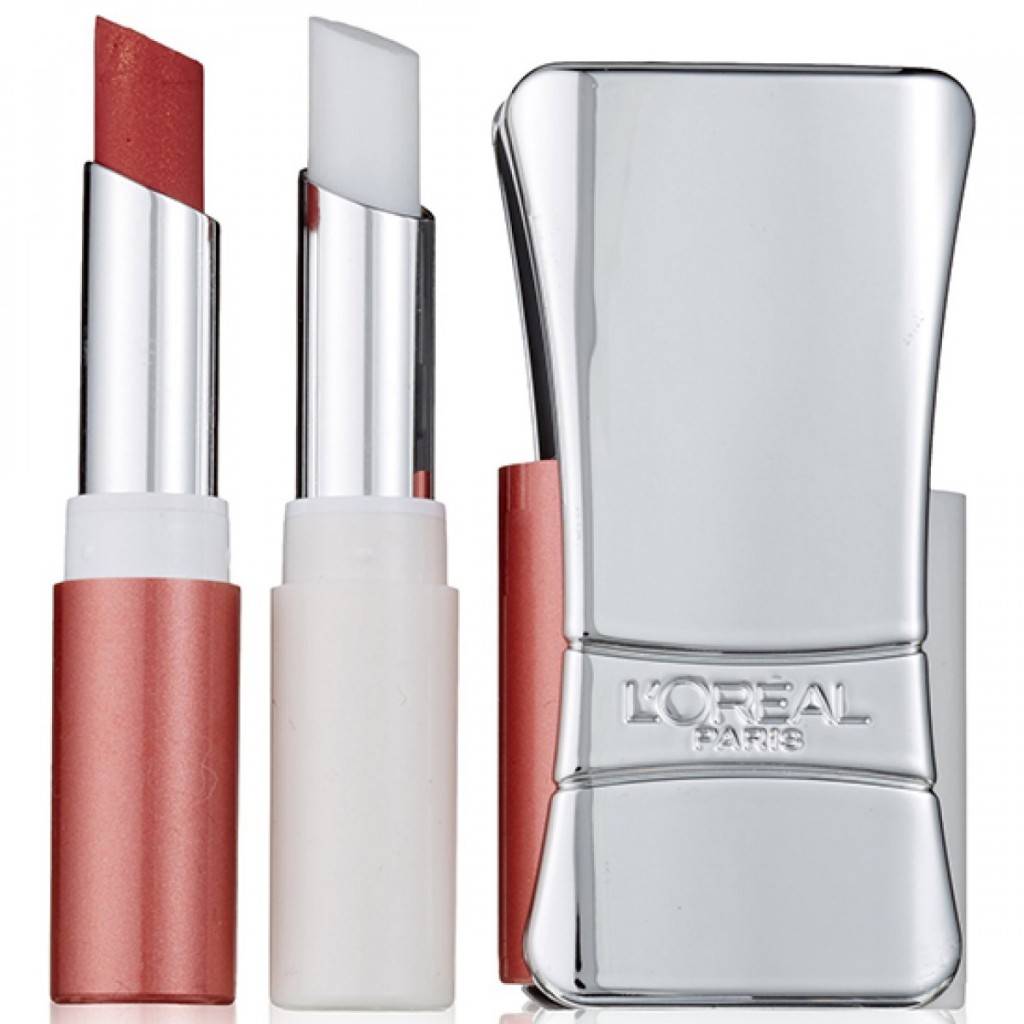 Indeed, L'Oréal has designed an extraordinary product. It comes as a great surprise not only for lip make-up lovers. Gadget enthusiasts will be equally content with this make-up solution. Let us start from stating that the package resembles a kind of a big elegant lighter or a business card case. This very package holds two products: a lipstick that provides lips with intensive colour and a colourless lip-balm. The cosmetics are closed in a chic, shiny box with brand logo engraved on the front. Due to its smooth surface, the box can be used as a mirror. Only two clicks are required to get the cosmetics from the box. The products can be used together as well as separately. In other words, you do not need to apply the lipstick and the lip-balm at the same time. You can simply use one cosmetic at once. However, the best effect is obtained when the lipstick is fixed with the lip-balm.
L'Oréal Infallible Lip Duo Compact is available in 24 shades. Each of the colour is accompanied with a transparent lip-balm. Both products have their own tasks. To illustrate, the lipstick provides lips with vivid colour whereas the lip-balm is responsible for moisturization and nourishment. Additionally, it guarantees gloss and protection form colour wearing off. The great asset of the cosmetic is that it does not make lips sticky. Another worth mentioning feature, Duo Compact provides the long-lasting effect – lips stay coated with the product up to sixteen hours. What is also important, the lipstick has pleasant and delicate smell. When it comes to removal, the cosmetics can be taken off due to waterproof make-up removal lotions. In order to obtain effect of ideal make-up, follow the producer's instructions. To demonstrate, start from applying the lipstick of the colour you like most or the one that matches your image. Wait a while, approximately a minute, to let the cosmetic get absorbed. Obviously, resign from eating, drinking or rubbing lips during this time. After that, apply the colourless lip-balm in order to both fix the colour of the lip-stick and to provide lips with shine.
Now, your lip-make up is ready. It is perfect for a party or for an official dinner.