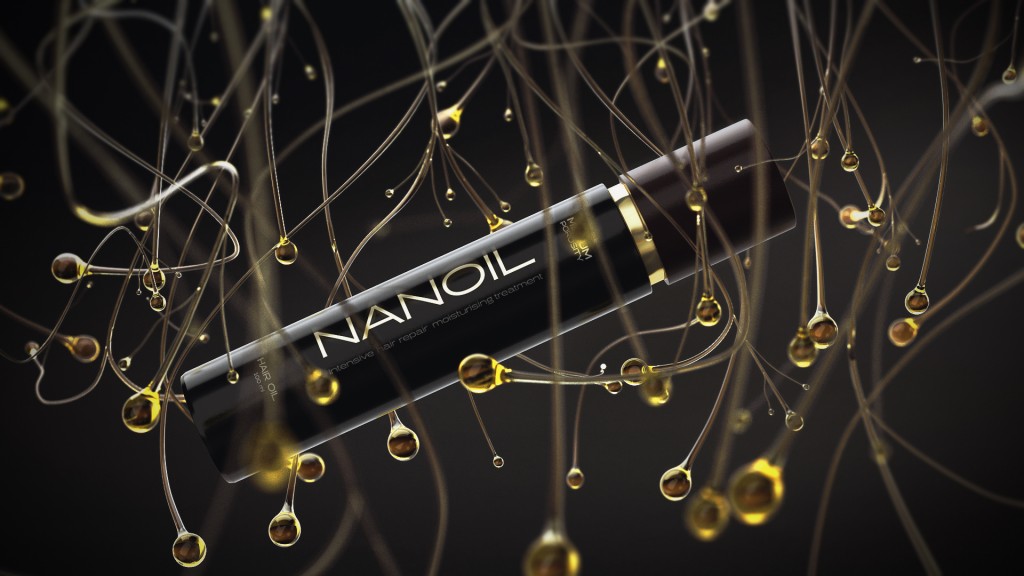 I bet you have wondered many times how to properly take care of your hair. Also, the most common solution was probably to use oils. That is great! Another dilemma you might have encountered was selecting the proper oil. Fortunately, you do not have to worry about it anymore. We have made the choice of the cosmetic for you. Why this particular one? It is the most recent and original product intended for hair care. See for yourself what properties and effects it has to offer. You will be delighted with stunning results of Nanoil hair oil.
Nanoil will take care of all types of hair porosity!
Can you believe that Nanoil is recommended for all hair porosities? This is because the producer created three versions of the product dedicated to low, medium and high porosity. For many women, it is a huge favour: they simply use a cosmetic that works best for their hair. The components of Nanoil are of significant importance here. All substances have been combined in a way to thoroughly nurture, nourish and beautify all types of hair. How does Nanoil work?
LOW POROSITY HAIR
Nanoil for low porosity hair provides protecting and strengthening properties. Such hair type is usually thin, weakened and often greasy. Additionally, it is difficult to style, dye or even wash. Why? The scales are tightly bound which results in blocking nutrients and dyes from penetrating. That is why Nanoil is developed with innovative solutions. Specially composed blend of oils, vitamins is able to go through overlapping scales, reaching deep structures of the strands. This way, the entire length of hair is nourished. Hence, wisps are more resistant to sunlight and harmful external factors. Day after day they become stronger, healthier and prettier.
MEDIUM POROSITY HAIR 
Nanoil for medium porosity hair provides moderate care. It is very important for such type of strands. Medium porosity hair combines the features of low and medium porosity. Therefore, it is important to use a product tailored to the needs of strands that are such diverse in structure and appearance. During the treatment of medium porosity hair, Nanoil provides protection against mechanical and chemical damages and ensures that all strands become shiny and silky smooth. What is more, the cosmetic will facilitate brushing and will help you in your daily styling.
HIGH POROSITY HAIR
Nanoil for high porosity hair delivers smoothing and nourishing properties. Dehydrated, static and dull strands require specialised care. Only the best ingredients can take care of them. Such components will smooth the hair scales, provide a healthy shine and deep hydration. What is more, Nanoil prevents frizz and static and tames unruly strands. With this oil, you hair once again become beautiful and healthy. Did you know that the systematic use of Nanoil can significantly help to improve its condition? It is enough to apply a few drops of the cosmetic and rub it thoroughly at least once a week. After a few applications, you will notice the first effects.
Nanoil comprises a selection of the best ingredients of natural origin. They are responsible for the tremendous effects of the product. The components include: oils, vitamins and innovative substances that take complex care of your strands and scalp. The compositions of each version of Nanoil meet the particular needs of low, medium and high porosity hair.
LOW POROSITY HAIR 
For this type of hair, the most recommended care products are: cedar oil, coconut oil, argan oil, castor oil, shea butter, maracuja oil, babassu oil, monoi oil and cupuaçu butter. They provide resilience, reinforcement and thermal protection. In addition to stimulating hair growth, they also prevent ageing processes and facilitate styling. The properties of oils are complemented by other ingredients. Panthenol smooths hair, facilitates brushing and restores shine. Vitamins E and A strengthen hair follicles and boost hair growth. Sunscreen is to prevent water loss, and protects from heat. Baicapil and Kerastim inhibit hair loss and make your hair thicker and beautiful.
MEDIUM POROSITY HAIR 
The composition of this Nanoil version includes: nourishing macadamia oil, protective argan oil, strengthening marula oil, moisturising jojoba oil, facilitating styling maracuja oil and smoothing coconut oil. The oil also comprises vitamins A and E. The first one is responsible for the division of skin cells. The second one, popularly known as the vitamin of youth, fights free radicals and slows ageing processes of the body, including hair and scalp. Keratin and silk rebuild the hair structure and, at the same time, beautify, polish and moisturise. UV filters protect hair from harmful effects of solar radiation. Also, they protects the strands from dryness and loss of colour. Baicapil and kerastim prevent excessive hair loss.
HIGH POROSITY HAIR 
For the care of this type of hair, use specially selected ingredients contained in the third version of Nanoil. Those are: nourishing almond oil, reconstructing argan oil, conditioning evening primrose oil, moisturising avocado oil, antioxidant maracuja oil and protecting hair ends cotton seed oil. Kerastim and baicapil are the two brilliant active substances responsible for reinforcement and preventing hair loss. Sunscreen protects the natural hair color and prevents dehydrating. Vitamin E has antioxidant and anti-ageing properties. Moreover, in Nanoil for high porosity hair, you will also find panthenol, keratin, lanolin and silk. Thanks to them, your hair will beautifully shine in the sun, strands will  become stronger and the scalp – regenerated.
Why is Nanoil so amazing?
Caring for different types of hair, Nanoil created three versions of the cosmetic. Effectiveness and amazing properties of each of these products are mainly due to especially selected ingredients. Vegetable oils contained therein have been adjusted in order to take the best care of your low, medium and high porosity hair. Moreover, the cosmetic is based on only natural ingredients. Nanoil does not contain any artificial substances such as silicones and parabens. It has a friendly consistency, so that each application runs very fast. Hair remain 'resilient, flexible and soft to the touch. But the best feature of Nanoil hair oils is that you see the first effects after just a month of treatment. You think it is impossible? Try it out and see for yourself.