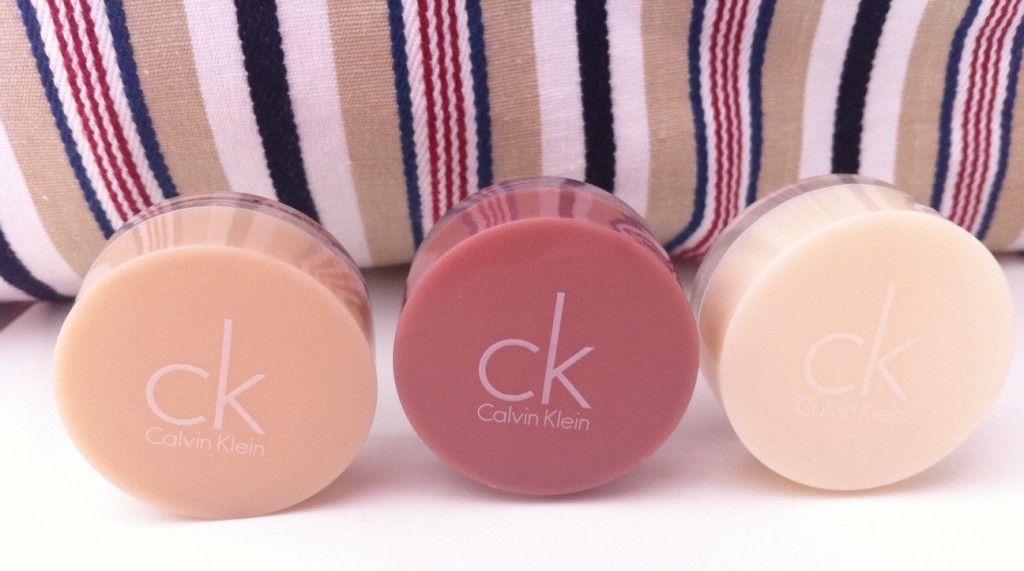 Luminous make-up is suitable for each occasion, no matter if it is a party or just another day at work. How to do this universal make-up? Reach for Tempting Glimmer Sheer Cream Eyeshadows from Calvin Klein.
In the summer, when temperature is high, our cosmetics applied tend to melt away from face fairly often. As a consequence, our precisely done make-up looks unaesthetically. In such cases, it is worth either reaching for waterproof products or just minimize the amount of applied cosmetics. And as picking the right mascara or a foundation is not such a demanding task, yet picking the suitable eyeshadow might be perceived as a fairly challenging call. As some of you might not realize that in this kind of situation the consistency of the very cosmetic plays huge and significant role. During hot summer weather conditions try to reach only for cream or liquid eyeshadows. Better put the pressed or powdered ones back on the dressing table.
Calvin Klein brand wants to ease doing eye make-up, therefore, it designed Tempting Glimmer Sheer Cream Eyeshadow series. First of all, the cosmetic has cream-like texture, similar to either a whipped mousse or foam. Secondly, the product is easy to apply – it coats eyelids evenly. Thirdly, Tempting Glimmer Sheer Cream Eyeshadows stays true as are they long-lasting. Fourthly, this colour cosmetic does not stain above the crease area. Fifthly, the eyeshadows by Calvin Klein does not cumulate in crease.
Tempting Glimmer Sheer Cream Eyeshadows are available in several colour schemes. You can choose among bronzes, pinks, blues, greens, greys, blacks and ecru. Each and every one of them provides shine and long-lasting effect. What might be surprising, the eyeshadow is able to smooth eyelid skin. The sparkling make-up finish is obtained due to the particles included into the cosmetic's composition.
A round and transparent little jar contains 2,5 grams of the product. Tempting Glimmer Sheer Cream Eyeshadows by Calvin Klein can be put on either with an applicator of fingertips.