Wishing to forget what a bad hair day is? Are you dreaming about a hair treatment that could give you amazing effects and make you noticeable? It's not a secret that hair looks its best when all its needs are satisfied – Okay, fine, but how to do this? Choose what's best and reach for Nanoil Keratin Hair Mask!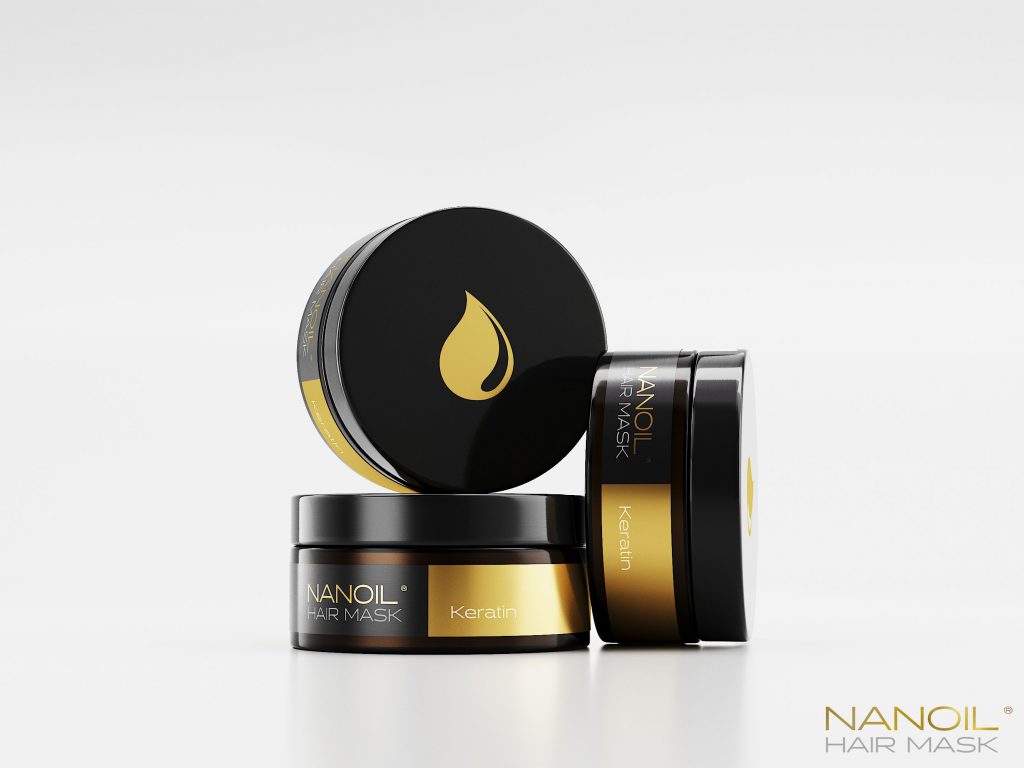 Nanoil Keratin Hair Mask: Perfect (not only) for damaged hair
Has your hair been damaged due to the sun, cold weather or hot styling tools? Keratin is what you need right now to repair, fill in the micro-cracks and improve the length of the hair. There is no other substance that frazzled strands crave more than their essential building block, which is keratin of course. Broken hair needs what was taken from it – the basic building block. Does it mean that there is no point in applying keratin to healthy hair? Not really because when supplied with keratin on a regular basis, hair increases its resistance to external factors that affect it negatively. For that reason you should always have a keratin-rich mask in your bathroom, no matter if your hair is damaged, dry, fine, normal or thick.
Ingredients deserving a medal
Looking for a top-rated mask for damaged hair? You won't remain indifferent to this offering! Nanoil Keratin Hair Mask is a big portion of the finest form of keratin that has no problems with penetrating hair deeply to repair it from within. This mask doesn't weigh hair down because it's formulated with hydrolyzed keratin and panthenol that is known for having numerous benefits for hair and skin. Both ingredients work together to give you repaired and stronger hair in the shortest time possible.
Easy application
Stunning effect isn't the only thing that makes the users give this mask the highest notes. They also like the fact that getting the very effects is effortless. First, you need to wash the hair, dry it with a soft towel and spread a portion of the product along the lengths. Rinse after 15-30 minutes and that's it. You can dry and style the hair the way you do it normally. The best bit is that you don't have to wait long to see the difference because strands become smoother, glossy and manage to hold a style longer after just one use.
Better-looking hair in a snap
Nanoil keratin hair mask is designed to improve the appearance of hair, so it means that it:
makes hair smoother, shiny and soft
strengthens and protects hair
reverses damage and rebuilds micro-cracks in the structures
leaves hair bouncy and manageable

Comments about Nanoil keratin hair mask
Users rate Nanoil Keratin Hair Mask high. Both women and men appreciate this product for producing quick and visible effects – it improves hair like no other, is budget-friendly and lasts long. You can finally have the perfect hairdo without booking a visit at a hairdresser. No tangles, no frizz, no static!