Does finding the right foundation that matches your face skin give you a headache? Does yet another attempt to pick the right fluid end up in failure? Do not worry. Beautiful look of your face is now possible to obtain thanks to ColorStay Makeup Combination/Oil Skin by Revelon.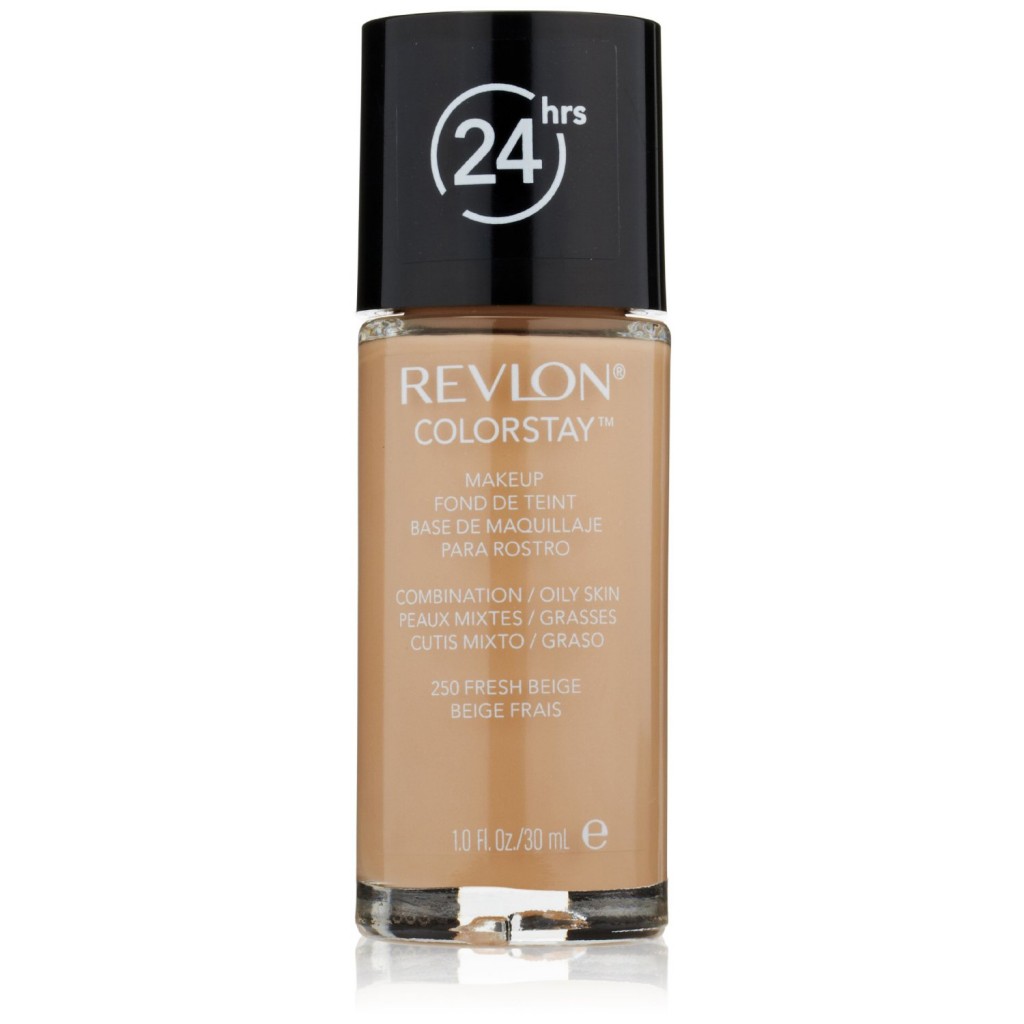 It has been long known that the most troublesome skin type is combination skin. This kind of complexion is typical mainly for adolescents. Unfortunately, such skin causes plenty of problems. Why is that in particular? Because combination skin is, as the name speaks for itself, a combination of two other skin types – dry skin (on cheeks and neck) and oily skin located on so-called T-zone (forehead, nose and chin). Such a condition is caused by improper level of lipids and water in skin – and yet this is not all. Other factors like stress or hormonal disorder also contribute to development of combination skin. Certainly, such a complexion requires special care and well-selected cosmetics.
Indeed, oily skin care is equally complicated. Such skin has the tendency to shine uncontrollably and gets greasy fairly fast. Another characteristic feature of oily skin are conspicuous skin pores, acne and blackheads. What is more, this kind of a complexion is prone to inflammations and scars. In general, it might create quite unaesthetic look. In this case, fairly influential are external factors like stress, hormones fluctuations, disruption of the digestive system and antibiotics. Basically, oily skin has dull shade.
Luckily enough, oily and combination skin owners can gift their complexion with pretty look and even tone. The solution is ColorStay Makeup foundation for combination and oily skin. This colour cosmetic is available in 20 shades. What is more, ColorStay Makeup holds for 24 hours. It has light texture and, what is important, it does not clog pores. Furthermore, skin looks natural since there is no mask-like effect produced. Finally, the foundation provides matte finish and does not stain clothes.
Combination and oily skin requires special care, indeed. ColorStay Makeup contains vitamins that are necessary for the proper working of skin. A and E vitamins maintain skin, hair and nails in appropriate condition. What is more, the elements are responsible for collagen production which gifts skin with elasticity, making it at the same time smooth. Additionally, the foundation from Revelon contains SPF 6 which protects skin from harmful working of solar radiation.