Liquid gold of Morocco wins the gold medal for the best hair enhancer. You can get the best effects only with pure, cold-pressed, unrefined oil. Reach for the VIP hair product known all over the world – argan oil in a hair mask from Nanoil! Try Nanoil Argan Hair Mask – a pro treatment to use at home.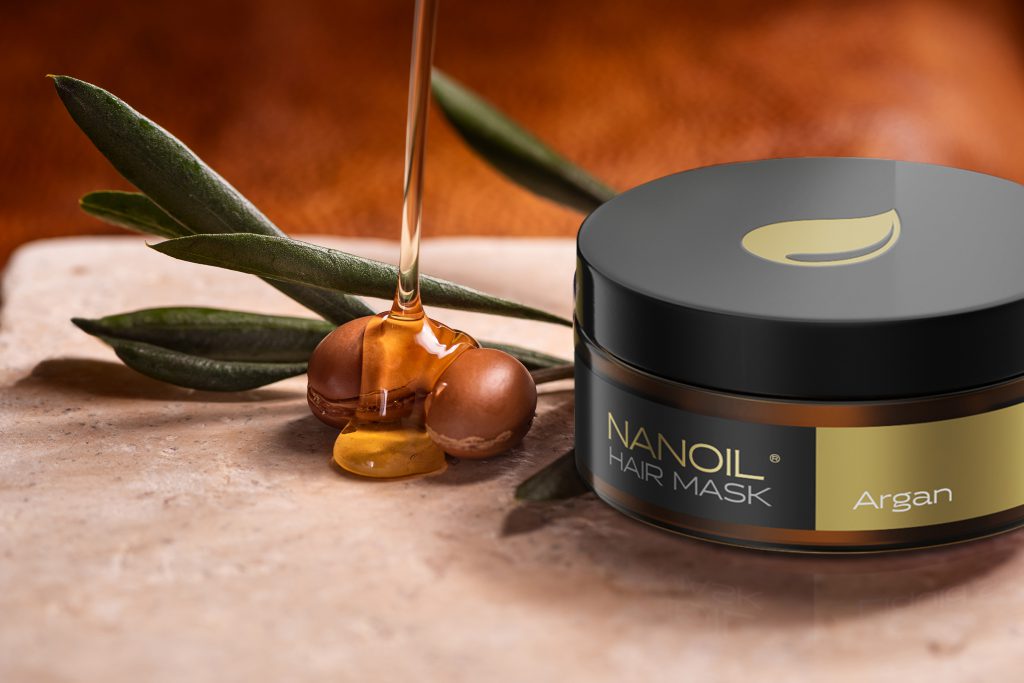 Argan oil – effect on hair
The world's priciest oil has the best beauty benefits. It boasts a high concentration of glycerides (99%) including fatty acids (linoleic and oleic) in ideal proportions – this is what makes argan oil work wonders on any type of hair.
Moroccan argan gold is also high in carotenes, tocopherols, sterols and xanthophylls – each of them is an effective hair-repairing ingredient while altogether they make up a strong weapon fighting against aging, graying and thinning, and keeping the hair healthy and lovely.
Nanoil Argan Hair Mask – description
Nanoil mask rich in precious argan oil is a powerful treatment for perfect, strong hair. Gradually, the hair goes shinier and healthier. This argan oil hair mask has an incredible amount of antioxidants, keeps the hair hydrated, repairs damaged tresses and enhances the hair in any conditions. Argan oil protects and smoothes the hair structure, seals the cuticles and makes combing easier, leaving your hair as lovely as never before.
View this post on Instagram
Nanoil Argan Hair Mask – something more than argan oil
Argan oil isn't the only ingredient in the Nanoil mask. Panthenol is the oil's great companion: it perfectly intensifies repair, closing the cuticles for hair which is silky smooth throughout the length. This is another popular hair-care substance that works wonders. It's also known as the vit. B5 (pantothenic acid) derivative – natural substance in the skin, hair and nails.
Panthenol included in Nanoil hair mask accelerates repair, promotes the production of keratin and gives a dazzling gloss. It penetrates the hair shaft and transforms into pantothenic acid. It has a soothing effect yet above all it strengthens and rebuilds the hair structure.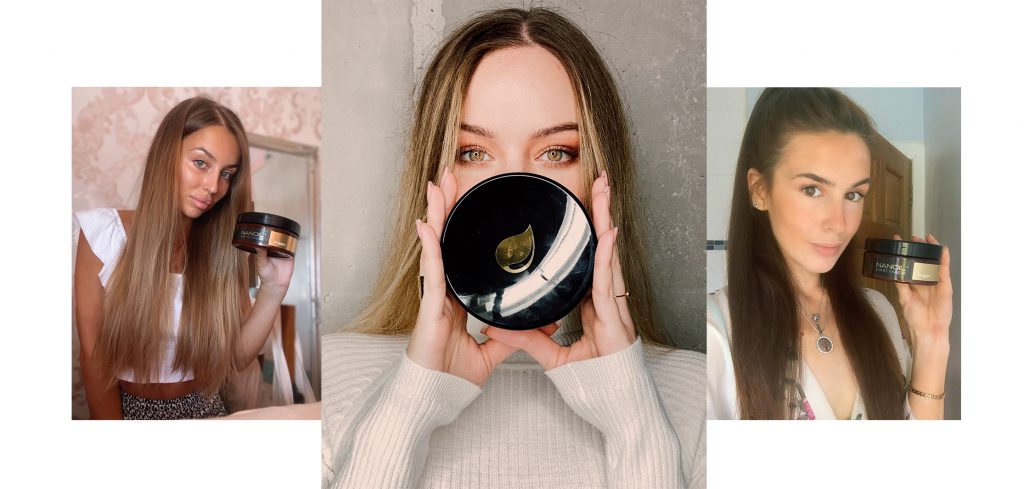 Nanoil Argan Hair Mask – effects on hair
Nourished hair throughout its length.
Repaired inner hair structures.
Subtly shiny and silky hair.
Hair protection thanks to antioxidants.
Easy combing, no tangles.
Sealed cuticles for smooth hair and damage protection.
Voluminous and luminous tresses.
Nanoil Argan Hair Mask – reviews
After running through the benefits, you won't be surprised by rave reviews, highest ratings and plenty of positive comments posted by professionals. See how lovely your hair can be – it will look brand-new after the very first use.
Where to buy Nanoil Argan Hair Mask?
If you'd like to get more information about the benefits of the Nanoil hair mask, go to the product's site. See other top-notch beauty products ranging from hair products and face care cosmetics to multipurpose organic oils. Turn to natural, professional skin and hair care: www.nanoil.co.uk